Many of the modern-day provincial settler's government entities reside within the boundaries of the Government of First Nations in Treaty 2 Territorial Boundary (Est. 1871). Particularly the province of Manitoba.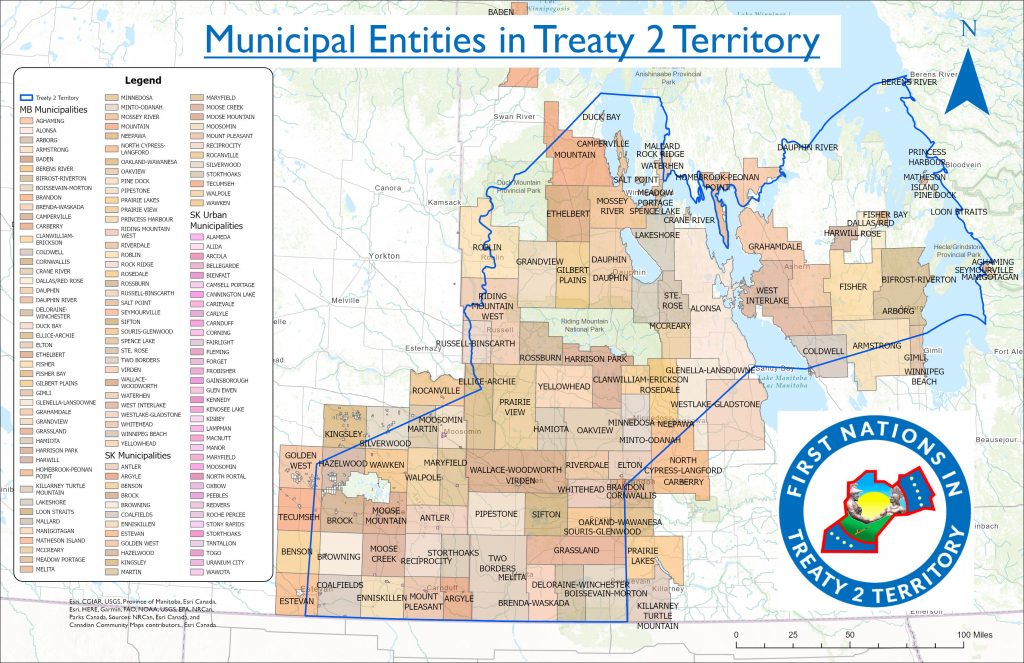 When discussing modern settler governments, it is helpful to look at the smaller entities at what is considered local levels.  Inevitably we will deal with these municipalities in regard to many local matters and of course always in the spirit of treaty.  Let's look then at the makeup of Municipal Governments who operate completely within our territory or in part of our territory.
60% of Municipal Manitoba:
In Manitoba there are a total of 137 municipalities.  82 of these governments are within or overlap with Treaty 2 Territory.  This means that we need to meaningfully engage 60% of these local level settler governments in Manitoba alone.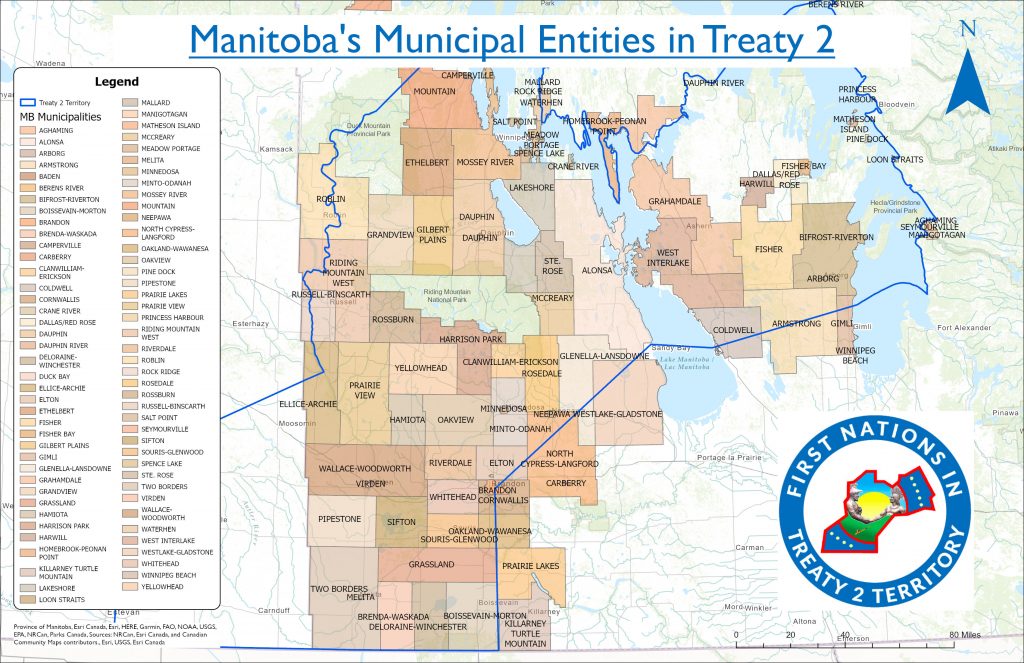 The Province of Manitoba engages these governments through their department of Municipal Relations.  The Municipal Officials Directory can be found here:
The 62 page directory above is extensive – yet it makes no mention of the 7 numbered Treaties that Manitoba "shares" land with.  The examples of how far behind the government of Manitoba is in the process of reconciliation are many.  It seems like the province will need to approach every aspect of how our 2 systems will relate to each other and they need to start soon.  The Government of First Nations in Treaty 2 Territory come ready with solutions as to how we intend to operate with them – and we are currently in our first stages of implementation.  One would hope that Manitoba is actively formulating their approach.  It is to everyone's best interest that their approach is as well thought out as ours.  It is difficult to say as so far we are not aware of any meaningful approach to consultation with FNT2T in this regard.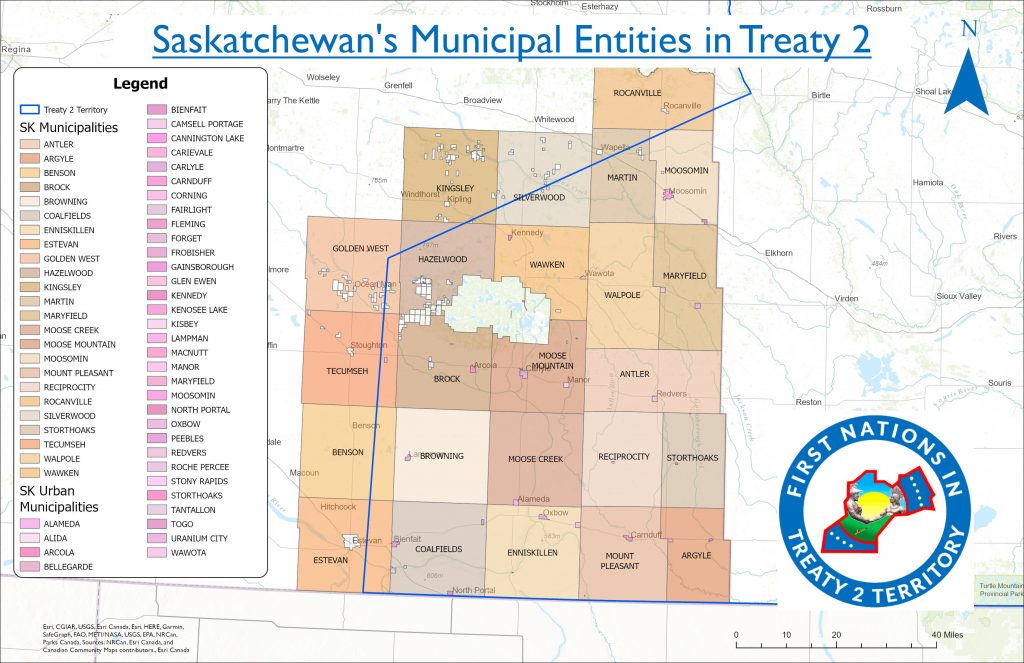 The Province of Saskatchewan consists of a total of 295 municipalities – 24 of which overlap with Treaty 2 Territory.  A directory of their rural municipalities can be found at the link below: